Garden sheds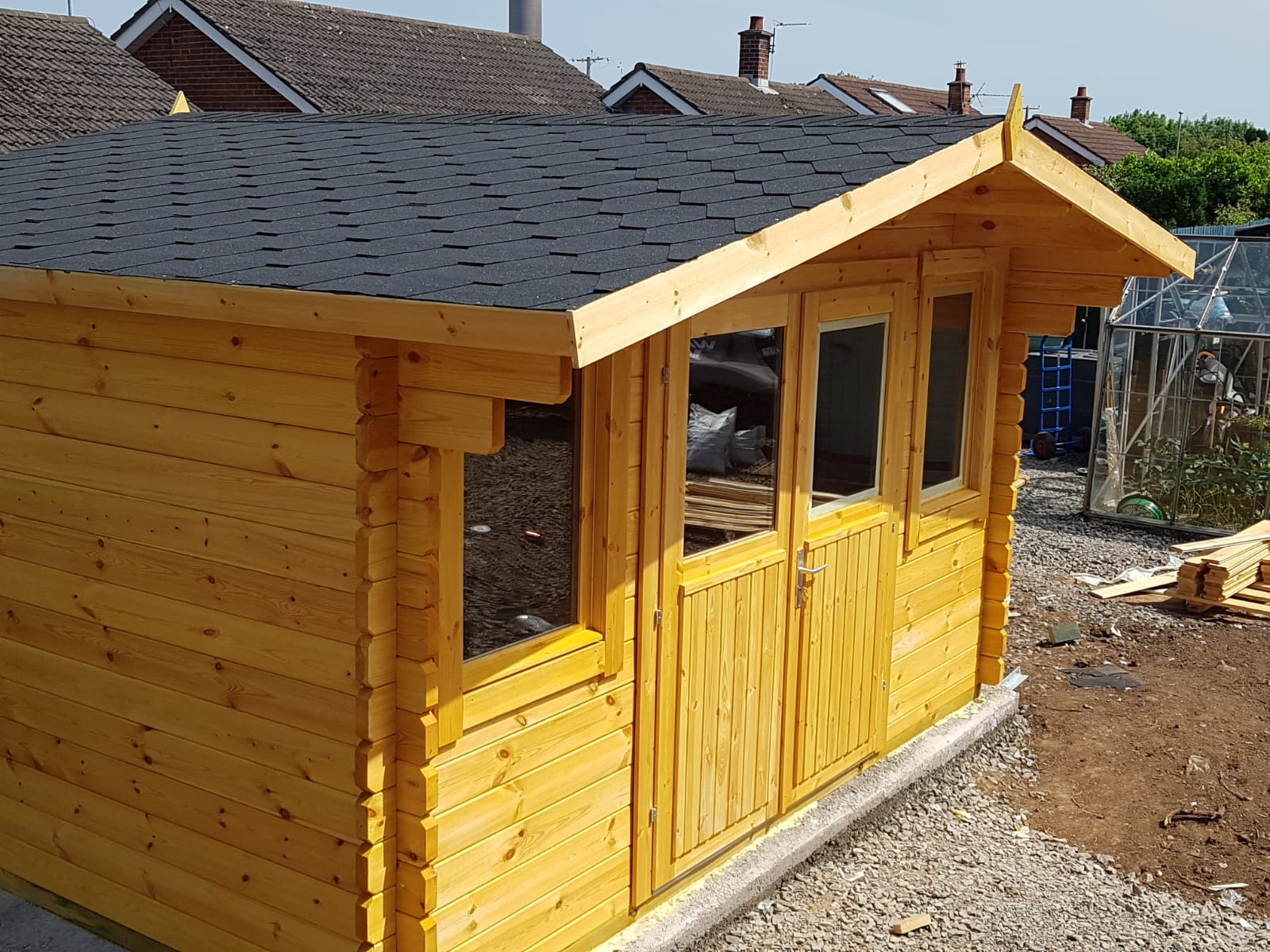 Made from solid wood for long lasting dream house. Comes in different sizes. Easy to assembly, foundation is not necessary and flat hard surface would work just fine.
Production takes 8 - 12 weeks. Installation and delivery comes as an extra option.
Set includes:
- Walls from profiled solid pine or spruce of thickness 44mm;
- Doors;
- Double glazed opening windows;
- Floor board;
- Seamless roof;
- Pressure treated foundation beams;
- Sets of door and window accessories;
- Nails and screws for house installation;
- Detail designs, drawings and assembly instruction;
The door can be blank or glazed on request.
For any further questions feel free to contact us.
| | |
| --- | --- |
| Dimensions: | 400x300cm |
| Wall thickness: | 44mm |
| Windows: | Double glazed opening |
| Number of windows: | 2 |
| Number of doors: | 1 double |
| Windows dimensions: | 890x1041mm |
| Door dimensions: | 1620x1928mm |
| Floor square meters: | 10,1m2 |
| Roof square meters: | 18,8m2 |
| Roof and floor thickness: | 20mm |
| Treatment: | Thermal |
| Material: | Solid pine/spruce wood |
| Roof covering: | Not included |
| Delivery: | Not included ( Can be arranged) |
| Installation: | Not included (Can be arranged) |
| Certification: | FSC |
Solid fuel Range
Browse by categories