Hot Tubs
Scandinavian style HOT TUB Platinum Grey With Blue Insert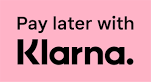 High-quality, up-to-date hot tubs, will guarantee pleasure and refreshment after hard work or an intense week. Let yourself enjoy the romance created with help of LED lights, relaxing massages of air bubbles and water flows
Do not miss an opportunity to relax in the hot tub in the open air! Our hot tubs are an unforgettable attraction both for lovers of nature and those who prefer romance. They can be perfect for the entertainment of the guests, a group of friends during various events.
Due to the dismantled seating and closed benches, the volume of these tubs is much smaller than that of other wooden or plastic tubs of the same diameter with straight walls. Therefore, significantly less water is needed than in the regular shaped tubs (only 1100-1200 l, when a 180 cm wooden or polypropylene tub requires 1900-2200 l of water). This tub is more economical, fills up faster, and heats up faster due to the smaller volume of water.
HS 2.0 meter (6-seater) meter round-shaped fiberglass tub is a perfect choice for a family or group of friends. HS fiberglass hot tub shape has a closed seating, thus the water capacity is smaller than in a natural wooden round tub thus you need less water to fill them up.
Fiberglass tub insert with drain valve (BLUE);
The wooden exterior finish of the tub
Wood-fired stainless steel stove (external) with 2m chimney, and chimney cap.
Fiberglass cover.
Wooden steps
6 hydromassage jets system
LED lights
Stainless steel straps
Box Type steps
Solid fuel Range
Browse by categories