Garden sheds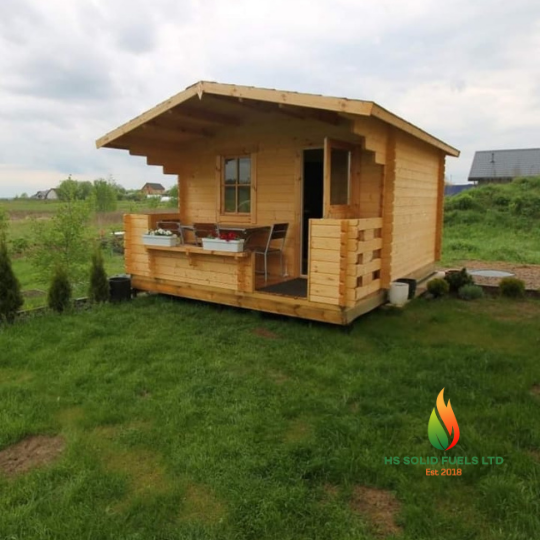 Make it your summer house with a big terrace, garden shed, or even a pergola with extra storage. Easy to assemble, the foundation is not necessary, and a flat hard surface would work just fine.
Production takes 8 - 12 weeks. Installation and delivery come as an extra option.
Set includes:
- Walls from profiled solid pine or spruce of thickness 44mm;
- Doors;
- Double glazed opening windows;
- Floorboard;
- Seamless roof;
- Pressure-treated foundation beams;
- Sets of door and window accessories;
- Nails and screws for house installation;
- Detail designs, drawings, and assembly instruction;
The door can be blank or glazed at the request of the buyer.
For any further questions feel free to contact us.
| | |
| --- | --- |
| Dimensions: | 360x480cm |
| Wall thickness: | 44mm |
| Windows: | Double glazed opening |
| Number of windows: | 1 |
| Number of doors: | 1 |
| Windows dimensions: | 890x1041mm |
| Door dimensions: | 810x1928mm |
| Floor square meters: | 15,5m2 |
| Roof square meters: | 22m2 |
| Roof and floor thickness: | 20mm |
| Treatment: | Thermally modified wood |
| Material: | Solid pine/spruce wood |
| Roof covering: | Not included (Can be arranged) |
| Delivery: | Not included ( Can be arranged) |
| Installation: | Not included (Can be arranged) |
Solid fuel Range
Browse by categories